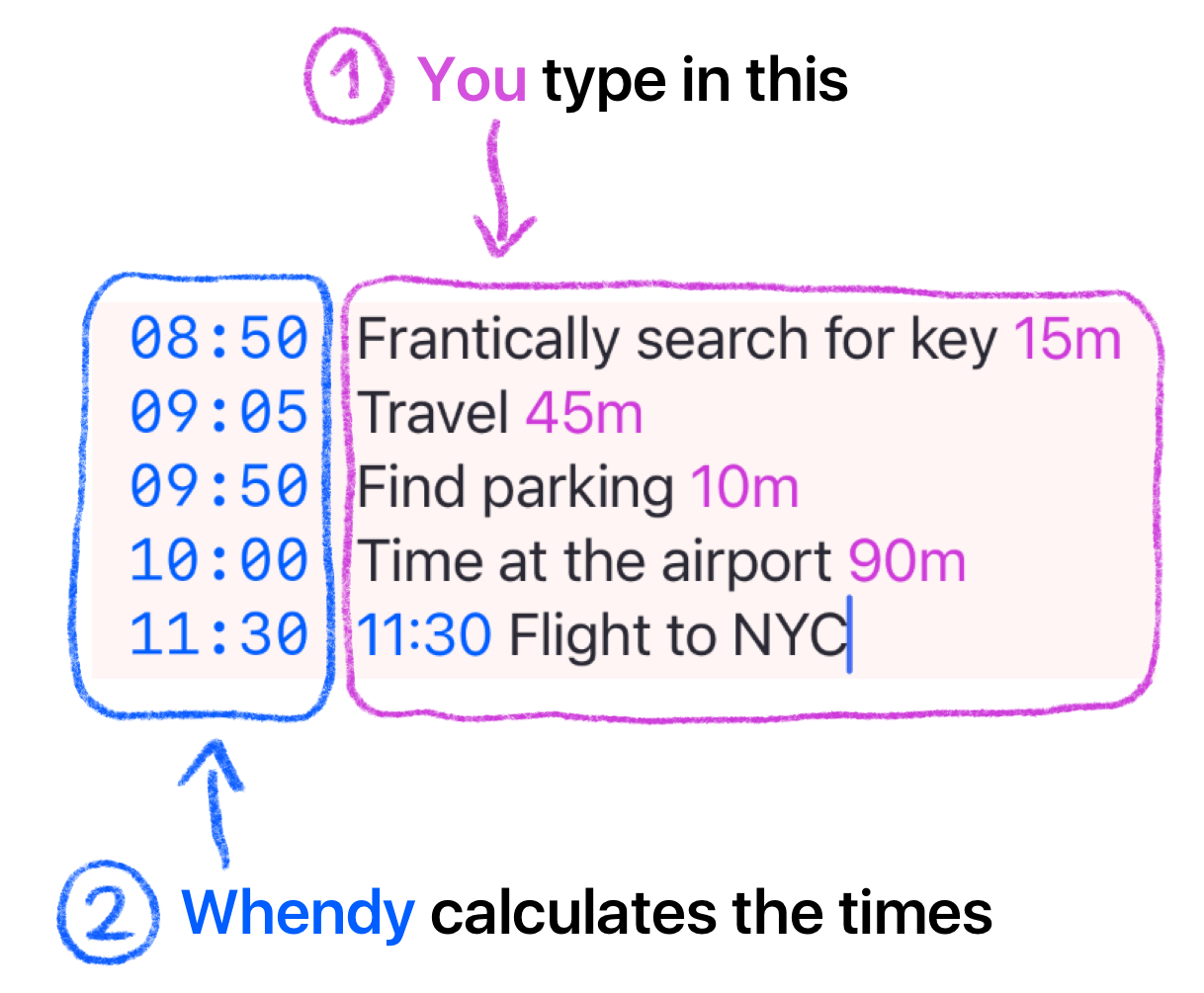 Yes, I want this
time math in your head?
Do you often do
Be at the airport at 11:30
Oh, but I should be at the airport at least 90 minutes before departure
I need 45 minutes with the car
but I also need to find a parking space, that takes 10 minutes
Maybe I should also consider that I usually run around frantically for 15 minutes in search of my key before leaving?
So… when should I get going?
Let Whendy do your time math!
Type in your target time (or choose a Calendar event, with *Premium*)

✨ PREMIUM ✨

Add things you need to do before that and estimate their duration
Whendy calculates the start times of each step
Find out when you need to start to get ready
YOU HAVE A PLAN
Fast and smooth
Just write everything in text
Whendy automatically calculates around one fixed time backwards and forwards
Whendy automatically formats your plan nicely
Privacy & Sharing
Whendy stores your data only on your device
Of course you can send your plan to a friend, or export activities to the calendar (with *Premium*)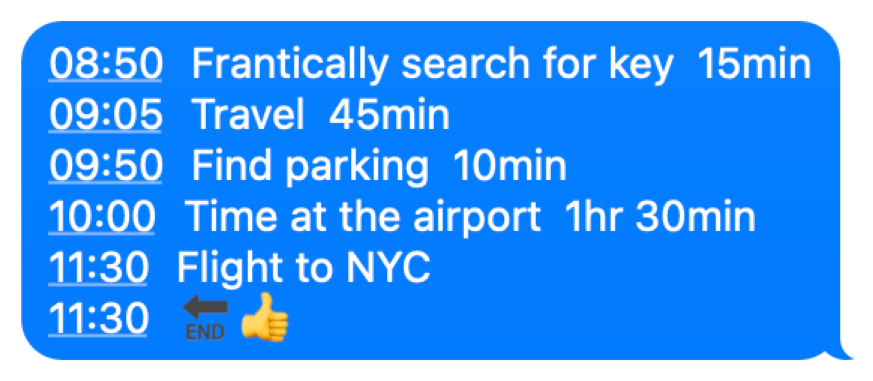 What people are saying
Support or Contact

Contact Hannes
Use the contact button from Whendy Settings (best if you need support)
Press